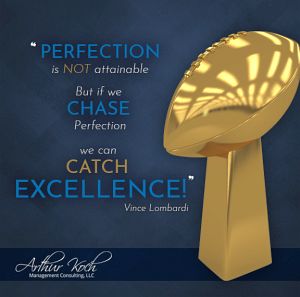 Most of my advisory work involves helping outline, reviewing or critiquing project plans, of one sort or another.
I routinely nudge or push the team to go faster, to be quicker, and to "Fail Fast…Learn Fast…Fix Fast…!
Too often people seek Perfection in what they do, and it is NOT attainable. This pursuit delays fixing critical processes that will increase customer loyalty, corporate culture and profits.
Read article
---