Inventory Is Evil!™ – The Classic Inventory Floating Over Problems
July 16, 2019
This is the classic image of a boat representing inventory. The higher the water level, more inventory. The rocks represent problems within the business. As you lower the water level/inventory the problems are exposed.
Remember, Inventory Is Evil!™ – Because it delays and hides problem resolution.
The three common barriers when planing on inventory velocity improvements.
Fear of the unknown. Making the issues bigger than actually. Nothing is ever as bad as the initial fear.
Lack of total leadership engagement. Inventory velocity improvements are a culture shift requiring total team involvement, not just supply chain.
Where to start? It's a big elephant. Just one or tow small areas. Get early successes, build momentum and team confidence.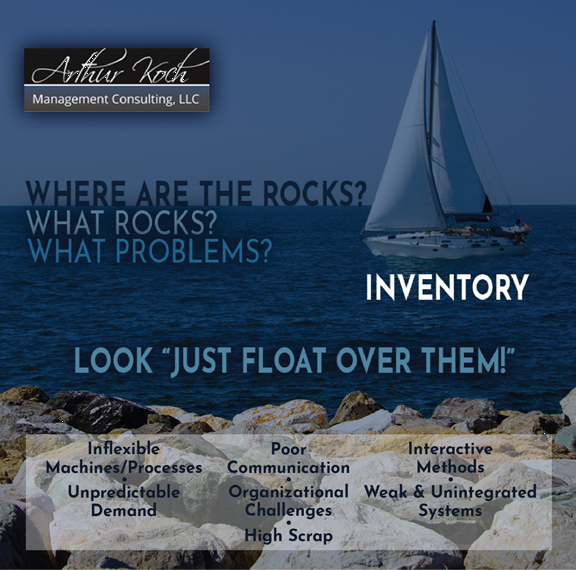 What are your three concerns that are keeping you from starting?
_________________?
_________________?
_________________?