Tenacity And Will Power Win Every Time
March 1, 2019
I like to say "If it were easy, it would have been done". This is what I like to call; Unlock the Art of Change™. These are used to get people to shift their frame of focus and start thinking differently.
Often I see individuals just stop trying, even after two or three attempts. Today we live in a society that craves instant gratification, when coupled with Leaders looking for the next big bang, an organization could be doomed.
It's easier to quit. It's socially more acceptable to not dream big.
It's hard to fail hundreds of times before you get it right the first time. It's hard to be in the gym, library, or lab when all your friends are at the party.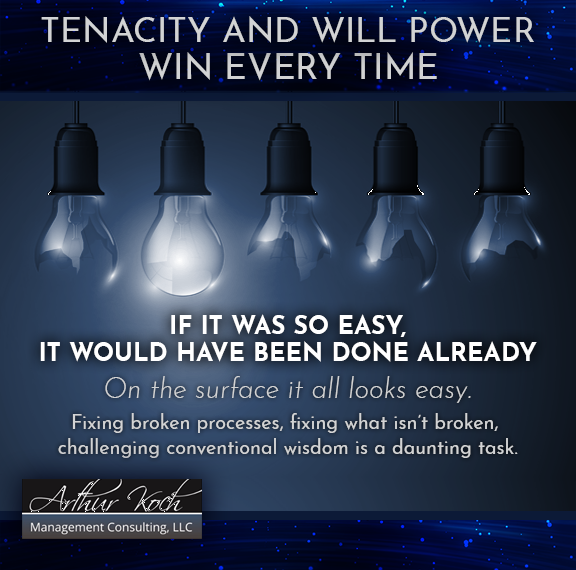 It's sweet to smell success. It's sweet to feel the satisfaction of knowing you're right.
Just ask; Elbert Einstein, Alexander Graham Bell, Thomas Edison, Jim Womack, Edwards Deming, Jonas Salk (Cure of Polio), and many sports figures.
If It Was So Easy, It Would Have been Done Already!
Embrace the challenge!
Be the Leader You Always Believed You Could Be!