Are you addicted to Inventory?
April 26, 2021
Art Koch's Profit Chain® Series
Volume 4 | Number 4 | April 2021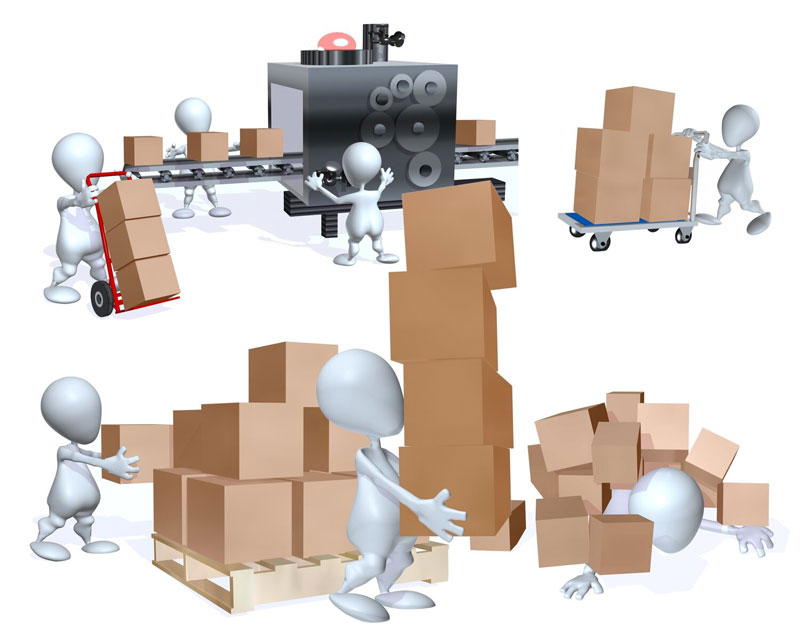 Are you addicted to Inventory?
I know what you are thinking; I once was addicted to inventory too…and it nearly cost me a great job!
Try to imagine me sitting at one of the old gray manufacturing desks surrounded by four walls of inventory. At the time, my manager walked up to me and said: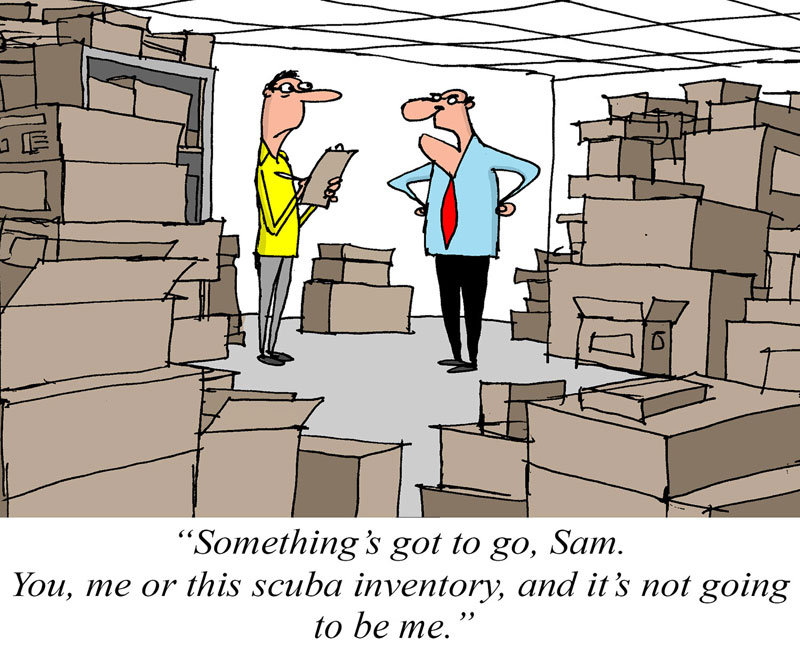 This simple exchange transformed my life.
Many businesses are addicted to inventory, and it's become their drug of choice! Rather than solving the root cause of problems, the answer is, "let's increase safety stocks." Leaders don't understand their addiction and how a massive dependency on inventory creates a monster that needs to be tamed. What do you see when walking through the doors of your operations? Do you see stacks of your organization's addiction?
Why is Inventory Evil? Inventory is evil because it hides problems and delays problem resolution, which in turn costs money! The long-term total cost of carrying inventory is between 38 to 59% of operational costs. Suppose you want to differentiate your organization from the competition on cost, responsiveness, and flexibility. In this case, you would need to be concerned about inventory velocity and transforming your supply chain into a profit chain.
Suppose you're struggling to rally the organization toward world-class inventory performance. Want to wean your organization from its inventory addiction and learn how to build a sustainable profit center with increased inventory velocity. You will need to tackle the myths about inventory, understand and accept the facts, and shift paradigms as follows:
 These myths keep organizations from achieving greater financial success.

Fixed inventory levels. Enterprises make the mistake of believing that inventory levels are fixed and that the current level is essential to support their customers.
Inventory is an appreciating asset. A common misconception is to think of inventory as an investment similar to capital equipment or factories.
Low inventory equals poor service.
Excellent service equals fast delivery. Suppliers and manufacturing can't be fast today and late tomorrow.
Many stocked locations equal excellent service.

Get the facts about inventory.

Minimal inventory system designs are more responsive to customer needs.
Reliable and predictable customer delivery dates and times are more valued than the speed of delivery.
Inventory hides sub-standard internal operations performance.
Inventory conceals both poor supplier delivery and quality performance.

Shift your belief system on inventory and shatter any misguided paradigms.

Incremental inventory carrying cost assumptions create poor long-term business results.
Inventory velocity improvements are not just a supply chain management responsibility. Inventory velocity improvements need to be part of the enterprise's DNA.
Applying the above building blocks to your process will allow you to shift your organization's belief system on inventory and transform problem chains into highly competitive profit chains.