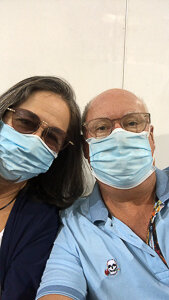 Hi Team Art!
An update on our COVID-19 journey.
I'm still mostly hunkered down in Miami and getting out to eat couple times per week, but to only low density and with outdoor seating.
Thus far, I've have been COVID free.
We went on our first flight in five months to Michigan to see our Mother. She is 89 years; we were finally able to visit her at the assisted living home.
Read article
---