An update on our COVID-19 journey
August 29, 2020
Hi Team Art!
An update on our COVID-19 journey.
I'm still mostly hunkered down in Miami and getting out to eat couple times per week, but to only low density and with outdoor seating.
Thus far, I've have been COVID free.
We went on our first flight in five months to Michigan to see our Mother. She is 89 years; we were finally able to visit her at the assisted living home.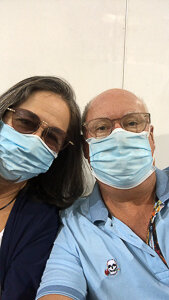 Besides helping my clients, what have I've been up to?
Since my last update, I've lost a total of 30 pounds. What very cool, I swim 1.1 miles per day and walk every evening.
I'm getting closer to finishing the 1st draft on my book; I have 17 chapters completed, with only two more to go, the title will likely be "The Art of Scuba Diving and Supply Chain Management."
How are you holding up with COVID-19? I know these are challenging times. I personally have felt the mental and emotional challenges. I understand these are minor compared to those who get infected; however, they are still genuine. I'm lucky to have a great support network. Consider a master-mind group of like-minded professionals in your field. Please remember, I'm just a phone call or e-mail away if you want to talk about anything. As I said last month and I'll keep saying optimistic about the future, we humans are resilient, and we will emerge stronger! Remember, the roaring twenties were after the Spanish flu pandemic.
During these past several months, I've taken the time to partner with two outstanding groups; Global Business Advisors Forums and the Global Manufacturing and Supply Chain Think Tank and SIG.
The Global Business Advisors Forums were created to assist small and medium-sized business leaders in keeping apprised of important issues and strategies around their response to the COVID-19 pandemic, as well as a guide to thriving both in 2020 and beyond.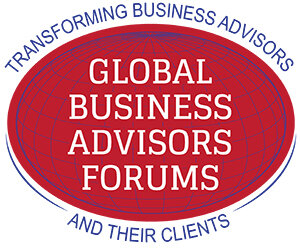 We just completed our second white paper: "COVID Business Strategies For Small and Medium Enterprises."
Our goal is to complete quarterly white papers and panel discussions on a subject currently impacting businesses. Between writings and panels, we post daily on the forum, please feel free to review the forum and let me know if you have any questions
The team are global thought leaders on business strategy and my fellow contributors. They are:
The Global Manufacturing and Supply Chain Think Tank and SIG is part of the Society for the Advancement of Consulting®. We will be publishing a white paper shortly and will have disciple focused panel discussions.
If you have any questions or concerns about your operations and supply chain business strategy, please contact me by e-mail or at +1 (336) 260-9441.
Be Well and Be Safe,
Art Koch