Blogging The Art of Change™ – An update on our COVID-19 journey – September 2020
September 26, 2020
Hi Team Art!
An update on our COVID-19 journey.
We just arrived in Spain to see Sara's father, at 91, is doing great. He is under excellent care at a residence center; however, the pandemic quarantine isolation is difficult. I'm sure he is looking forward to seeing us as much as we are of seeing him.
This was only my second trip since the pandemic hit. Again, we felt safe traveling; everyone was doing their best to make certain safety was first. Iberia (airline), Renfe (train), and our taxi drivers were safety first.
Besides this trip, we are still mostly hunkered down in Miami and getting out to eat a couple of times per week, but only at low density and outdoor seating. This will be the same protocol for Spain. Thus far, I've have been COVID free.
Besides helping my clients, what have I've been up to?
I presented on Simplifying the Supply Chain during our mastermind summit, and the audio portion is below.
Since my last update, I've lost a total of 33.5 pounds. I now swim 1.24 miles (2K) per day and walk every evening. What does 33.5 pounds of fat look like? The picture below is of 10 pounds. Think of 3 times this!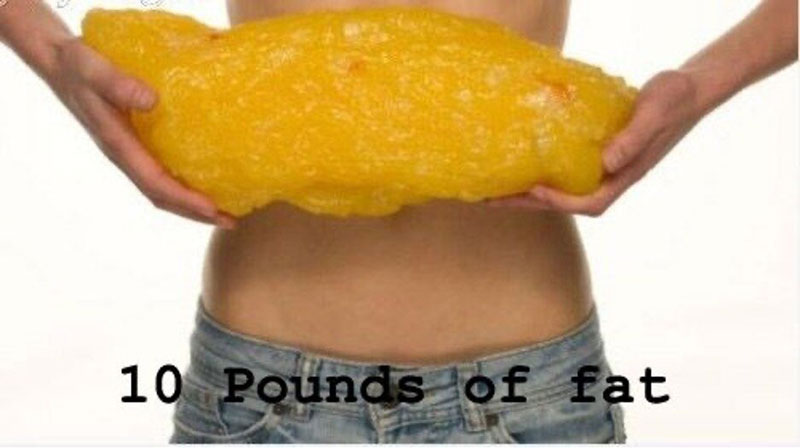 Entropy Buster® Video Series: Art's Law #3 – How 1% = 50%
I'm getting closer to finishing the 1st draft on my book; I have 18 chapters completed, with only one more to go, the title will likely be "The Art of Scuba Diving and Supply Chain Management."
How are you holding up with COVID-19? I know these are challenging times. I personally have felt the mental and emotional challenges. I understand these are minor compared to those who get infected; however, they are still genuine. I'm lucky to have a great support network. Consider a master-mind group of like-minded professionals in your field. Please remember, I'm just a phone call or e-mail away if you want to talk about anything. As I said last month, and I'll keep saying optimistic about the future, we humans are resilient, and we will emerge stronger! Remember, the roaring twenties were after the Spanish flu pandemic.
If you have any questions or concerns about your operations and supply chain business strategy, please contact me by e-mail or at +1 (336) 260-9441.